At 68 years old, Ms. Baishan Zhang has always lived a varied, enriching, and gratifying life. She was a professional piba player, a soldier in the army, a piano and piba instructor, and a band director. 27 years ago, she became the founder, first principal, and legal representative of Qingdao Baishan School and remains so today. She recently created Baishan Education Group, comprised of four organizations: Qingdao Baishan School (1993); Qingdao Amerasia International School (2011); Qingdao Baishan Montessori Teacher Education Institute (2016); Baishan Overseas Education Center (2015) in Tacoma, Washington, USA.
When Baishan Zhang had the idea to build a private school in 1993, there were no private educational organizations in Shandong Province. For her vision, innovation, and courage, people thought she was unusual! When she bought land on a hill in Shazikou, overlooking the sparkling Yellow Sea, and cut down all the pear trees to build the Baishan School, people said she was insightful and smart. When she built bathrooms inside the building in 1995 when school bathrooms typically remained outside in the schoolyard, her critics told her the school would smell!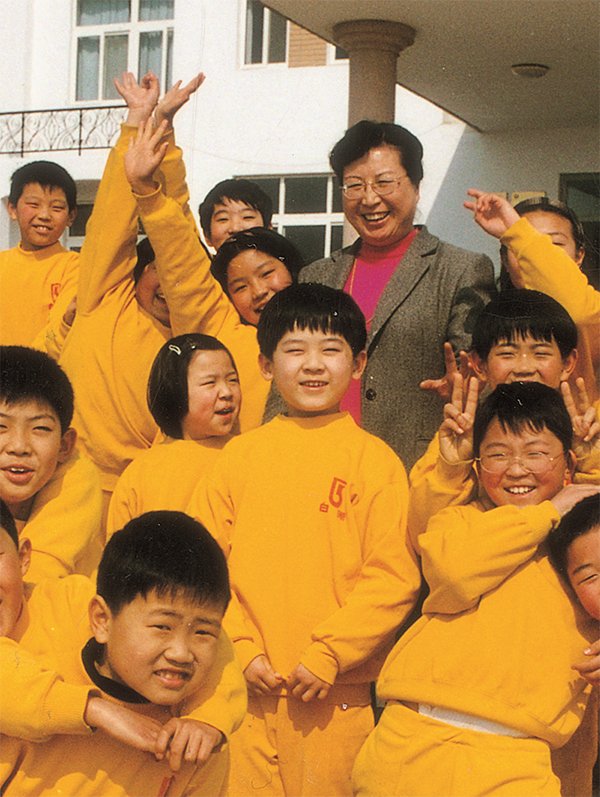 When she wanted to build an international school with a fledgling staff, people worried about their lack of understanding of a Western curriculum. And yet, 27 years later, Baishan School is still thriving! Baishan Zhang has never been a follower and has never copied the "common" idea. Her thinking has always been"out of the box". That is our beloved founder of Baishan School, who chose her own name as the school name so she could guarantee the school's reputation. Baishan School's motto since the beginning is "not to be the biggest, but the best!"
As a pioneer of private education in China and a living legacy in Shandong Education circles, 27 years ago, Baishan Zhang paved the way for a new educational approach, ushering in a brand-new concept to school with boarding facilities, an enriching afterschool activities program, and foreign teachers to deliver instruction in English. When the first foreign teacher was hired over 27 years ago, she was followed by the local villagers on the street, because at that time, the citizens had hardly ever seen a foreign face. Ten years ago, she quickly adopted the Montessori and IB philosophies and had no hesitation to start these world-renown, expensive, and robust educational programs, giving birth to Qingdao Amerasia International School.
Though Baishan Zhang was not educated formally in an International Baccalaureate school, she is, by nature, a representative of the spirit of the program, possessing the attributes of the IB Learner Profile. By creating Baishan Education Group, Baishan Zhang has proven to be an open-minded, principled, caring, risk-taker who has devoted her life to creating opportunities for children and educators alike. Her vision, courage, fortitude, compassion, and relentless work ethic continue to inspire staff, students, and parents in the Baishan Education Group family! Our past is inspiring and our future is bright!