Dear Parents,
It is my pleasure to welcome you to our community. Howard Thurman once said,"Ask what makes you come alive and go do it. Because what the world needs is more people who have come alive."Here, at Baishan Education Group, our mission has always been to ENGAGE, INSPIRE, and EMPOWER. It is our firm belief that the engaged, inspired, and empowered individual has the capacity to become a positive change agent for the world-one with the intellectual acumen to think critically about societal challenges and the compassion, drive, and energy to create innovative solutions to improve the lives of the human family.
Baishan Education Group has developed thanks to the inspired staff, students, and their families who have joined us in our humanitarian mission. We are currently undergoing a phase of growth and expansion in all four of our schools: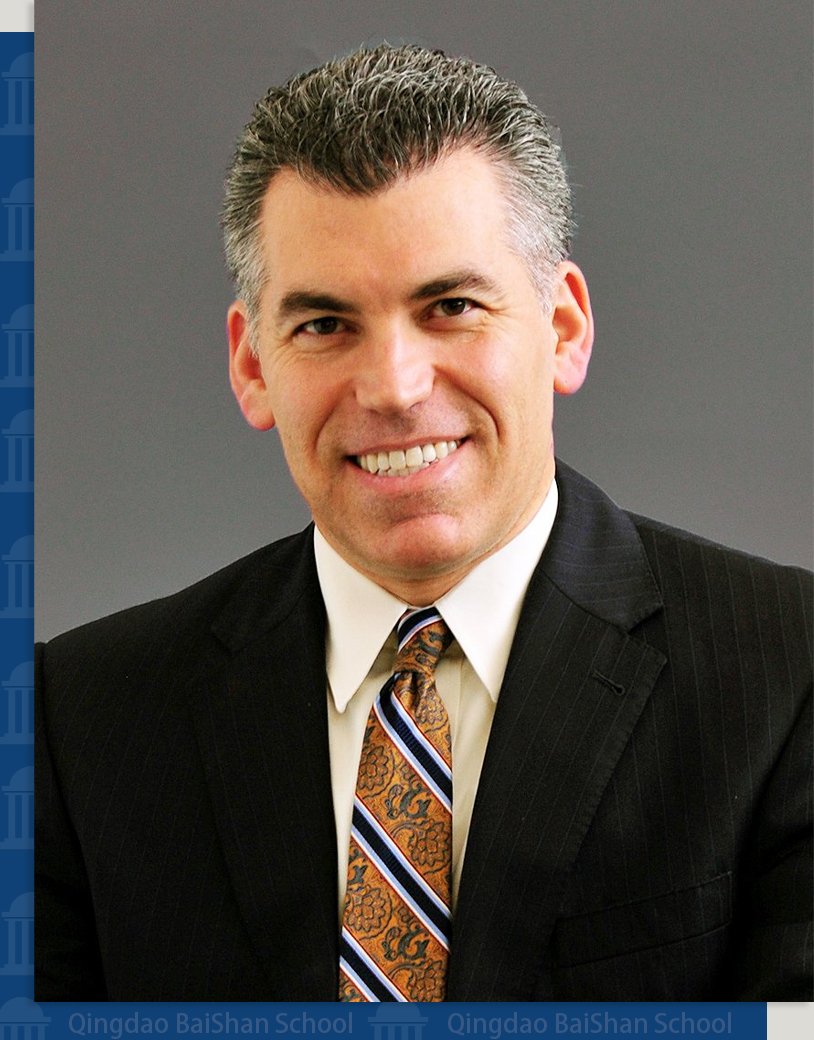 Qingdao Baishan School: Founded in 1993 by visionary leader Baishan Zhang, Baishan School boasts more than 650 students from pre-kindergarten to Grade 10. Baishan School will offer the following three programs in 2020-2021 school year:
Chinese National Program with Intensive English: PK-G10
International Dual-Immersion Program (English & Chinese): PK-G3; G7-9
Baishan Annie Wright Program (English): G9-11
Qingdao Amerasia International School (QAIS): Founded in 2011, QAIS was the first school in Asia to gain accreditation by the American Montessori Society for our Infant & Toddler and Early Childhood Programs and the first school in Shandong to be granted authorization by the International Baccalaureate (IB) Organization. QAIS is currently the only school in Shandong offering the full IB continuum of the Primary Years Program (PYP), Middle Years Program (MYP) and Diploma Program (DP). QAIS serves 250 children from 18 months to 18 years old from over 30 different nations.
Baishan Montessori Teacher Education Institute (BMTEI): Founded in 2016, BMTEI prepares adult learners to become credentialed Montessori educators and leaders at the following levels: Infant & Toddler (Ages 0-3); Early Childhood (Ages 2.5-6); Administration & Leadership. Students who complete this rigorous course and a yearlong practicum will receive a credential from the American Montessori Society (AMS) and are qualified to serve in Montessori schools around the world.
Baishan Overseas Education Center, Tacoma: Founded in 2015, Baishan Overseas hosts and provides academic and personal support for Chinese students from middle school through university, who are studying abroad in Tacoma, Washington, USA.
It is a great time to be a part of Baishan Education Group. We are proud of our rich history and traditions and look forward to the future with great optimism, confidence, and joy. With a caring and loving community that has truly "come alive", we embrace our role as lightworkers as we forge a path toward a more enlightened, compassionate Earth through education.
Thank you for your trust in Baishan Education Group. We are thrilled to welcome you on our great journey, which we hope will be as inspiring as it is gratifying for you and your family.
Dr. Chris Vicari
Chief Education Officer