Under the guidance and leadership of the Baishan School Committee, the Student Union serves as a bridge-like student organization connecting the students and the school. With improving the overall quality of the students as its core work, the student union works actively to enrich campus life, safeguard students' rights and interests and provides a vehicle for studentideas to emerge and develop. The Student Union provides a variety of ways for students to practice skills in"self-education, self-management, self-service," with an eye on community and global citizenship.
The Student Union consists of5 departments includingPresidium, Academics, Sports,Publicity and Life departments. These departments play an active role in maintaining school spirit and self-discipline. They also promote a healthy interplay between learning inside and learning outside the classroom. The Student Union is a mainstay for Baishan that offers many colorful, healthy and exciting academic and practical activities throughout the year.
Baishan's new Student Union was established last October 19, 2017. Aligned with the principle of "fair, impartial and open", a total of 12 students from different grades ran for the position of the Chairman, Vice-chairman, Academic Department Minister, Minister of Sports, Minister of Publicity Department and Minister of LifeDepartment. Candidates outlined their goals, ideas and plans in a campaign with posters and speeches. Five students were elected to serve on the Student Union: Zhou Yuxian, Wang Yuyan,Yanwenjia, XuFangshuo, Zhang Hanyu won the position of the chairman, vice chairman, academic department minister, minister of sports, minister of publicity department and minister of life department respectively. Under the current leadership, the Student Union continues its mission of service and contribution to our studenty-body and the entire Baishan School community.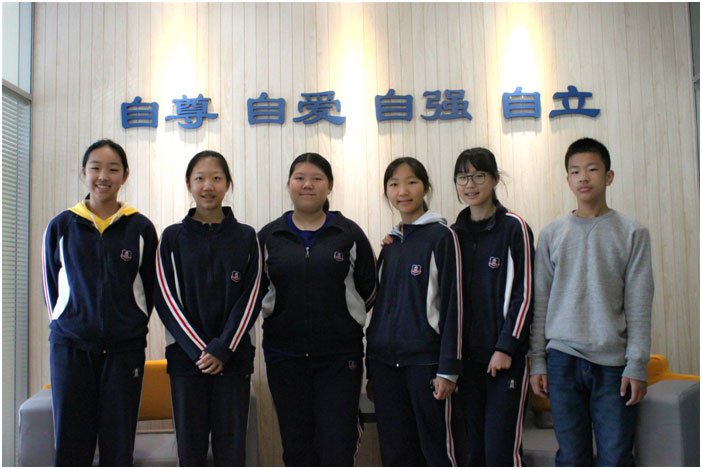 Yuxian Zhou

Han Xu

You Wu

竞选宣言:我认为真正有能力的人不是嘴上说的好听的人,也不是样子做得好看的人,而是真正设身处地、脚踏实干、为别人着想的人。在小学的时候,我只会听老师的安排来做事,但现在, 我已经能够独立完成许多以前不能完成的事情。我也经历过从不好、到差不多到好的过程,在几年来,我不断从以往的错误中吸取经验教训,我已经比以前好了许多了。如果我竞选成功,我并不会 因为当选而沾沾自喜,而是更加努力地帮助同学、老师,来改善我们不足的地方。我也会让每一位同学们都发表自己的言论,提出建议,使学生会的工作做得更好。其实相比于其他,我更需要的是 同学们的支持与信任,在老师和同学们的协助下把工作做得更出色,请在座的各位相信我,把宝贵的一票投给我,谢谢大家!

Yuyan Wang

Wenjia Yan

Yuebo Cui

Yue Yue

Simiao Guo

Hao Yu

Fangshuo Xu

Hanyu Zhang